Finca San Luis
La Libertad district, Cordillera of Balsamo, El Salvador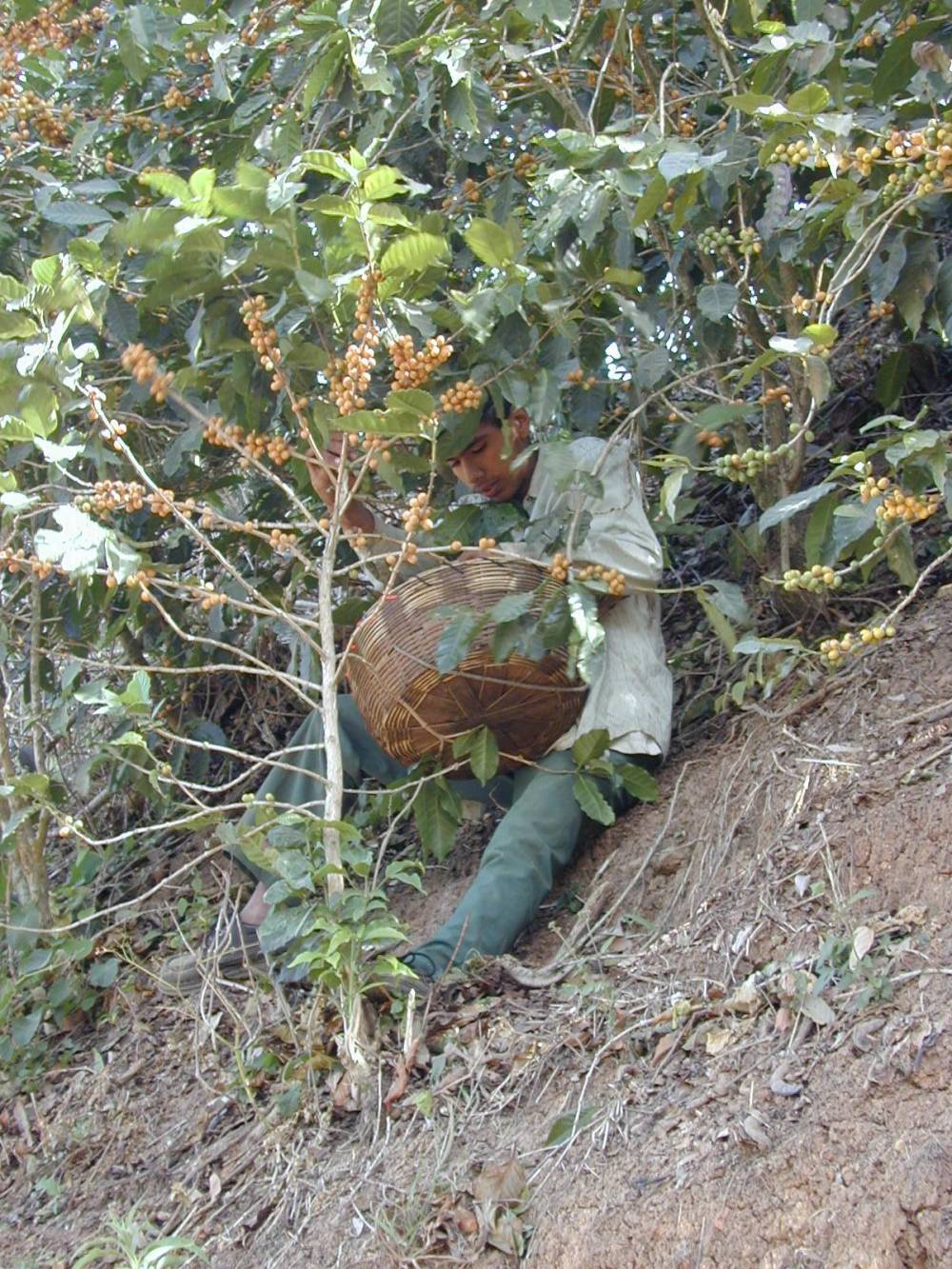 Our days on the estate, a misunderstanding that turned out for the best
The periwinkle-coloured evening sky opened above me along the slopes of the Cordillera del Balsamo, and I enjoyed it completely. All around as far as the eye could see, the warm green of the coffee trees, still laden with cherries not yet fully ripened, conveyed a delightful atmosphere of peace. The ripe, red cherries lay on the ground in small piles, the result of a whole day's harvest, abandoned, albeit for a short time, by their owners.
The pickers who were not busy sorting the harvest spoke quietly to each other. A relaxing landscape, almost idyllic except for a background noise that gradually increased and became clearer as I approached them. At first, it was no more than a general murmur from which rose, with every second that passed, angry voices that little by little blended into a single distinct word, repeated obsessively: "Pago, pago, pago…!" (pay, pay, pay… !).
Hundreds of coffee pickers had left their piles of cherries and were coming towards me (when I turned to look at them I finally understood!) to loudly demand an increase in the pay per unit of weight picked, which they were to receive shortly afterwards.
For a few seconds, I must admit, I was terrified. I was not the owner of the estate, and the misunderstanding arose from the fact that the pickers had not been told the harvesting work for our experimental coffee selection and improvement project would be paid at a higher rate that took into account cherries that were not perfectly ripe or green, which would be discarded at the time of weighing.
I myself had made sure the night before with Pino Angelucci (Italian-Salvadoran owner of the San Luis estate) that the pickers would receive a higher pay, to enable as many experiments as possible to be carried out. When I finally managed to make myself understood, the workers quickly calmed down and the problem was solved, to my great relief.
Experimental projects and improvement of pickers' pay conditions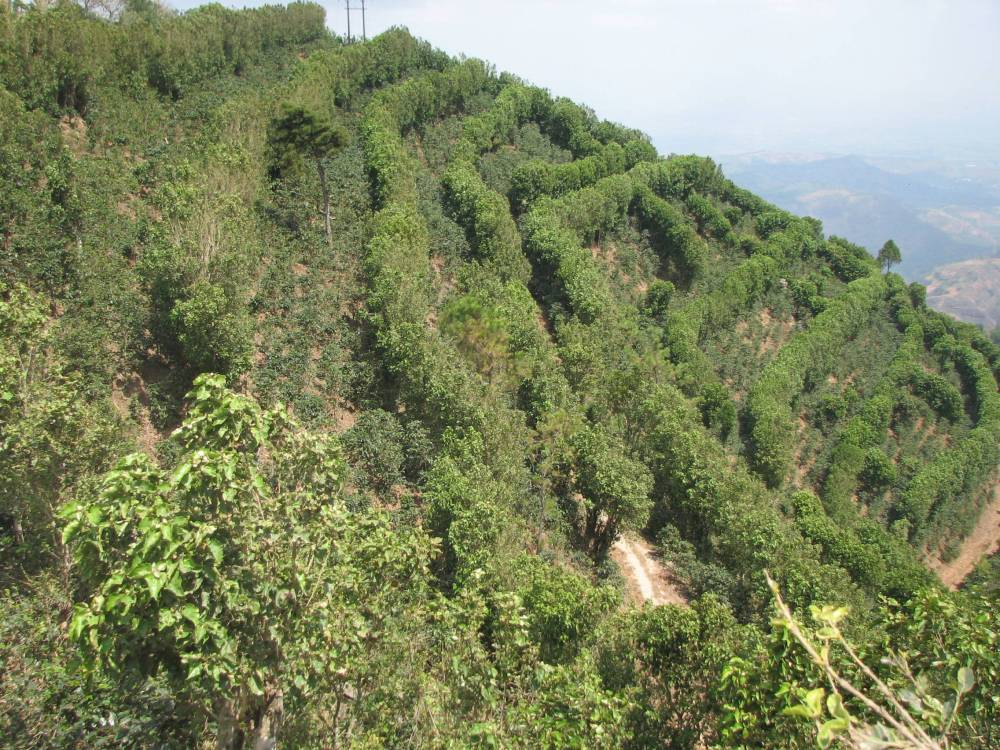 Where does the coffee we have selected come from?
In the district La Libertad, the volcanic mountains are named Balsam Cordillera. Their name comes from the several Peru balsam trees precious until a few years ago, but having now almost lost their commercial value.
Nowadays these mountains host mainly coffee cultivations sheltered from the cold winds of the Pacific by windbreaks called Copalchi.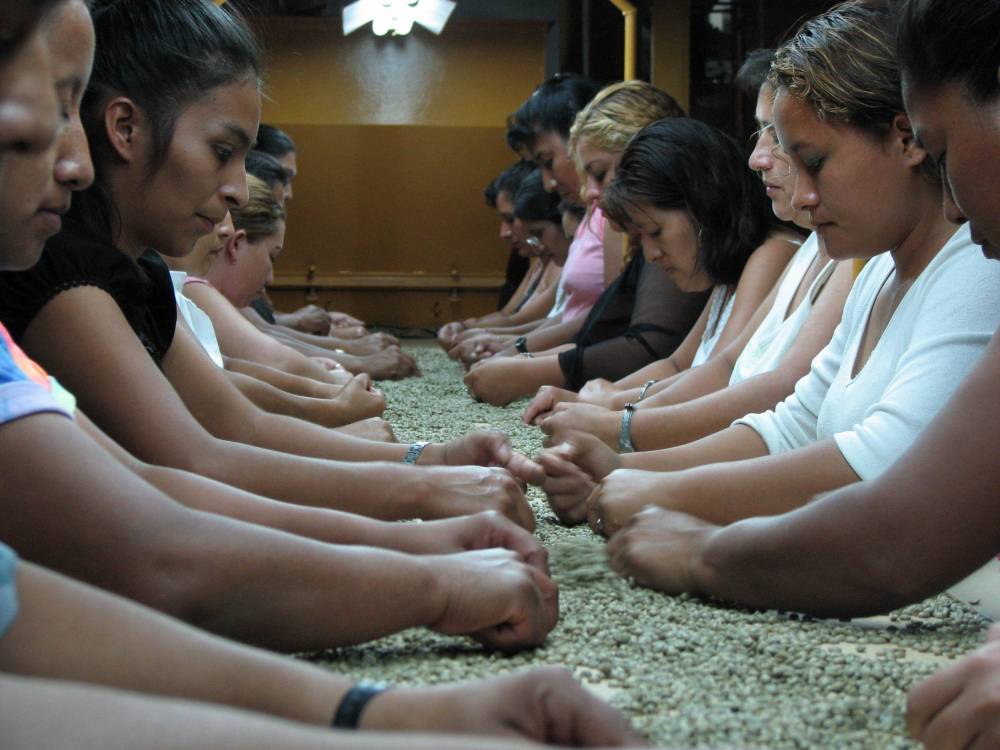 How is this coffee produced
The quality of the coffees cultivated in those steep sloped mountains is extremely fine. The estate San Luis, owned by the Angelucci family since 1975 is situated at an altitude between 1300 and 1500 m.
Pino and his father Giuseppe before him, have invested time and money to further improve the quality of their already excellent product. Their job, the collaboration with CSC, the continuous on-site tests carried out since 2002, have resulted in this estate coffee, whose cherries are hand-picked in three different moments to ensure that only the ripest ones are collected.
Finca San Luis
San Luis estate
Some data
Botanical variety: 52% Bourbon, 26% Cuzcatleco, 14% San Pacho, 8% Pacas
Processing: pulped
Harvest: end of December-mid February
Drying: first in ovens then on patios
Altitude: 1.300 – 1.500 m asl
Quality/screen: SHG
You'll find these beans in these coffees: