The Next Big Thing In The Coffee Industry
We're calling it the "Accessibility Trend", and it's set to be the next big thing in the coffeeworld.
Coffee time will become a carefree moment to be enjoyed in company!
WHY?
Over time, the world of quality artisanal and specialty coffees has become impenetrable to most people.
This is because coffee production is complex, the supply chain is long, and producer countries are all located in the intertropical zone, far from most countries that use the product.
This makes it difficult for people to understand all the processes and elements that contribute to quality, which are all part of the artisanal package. And this means that only enthusiasts who make an active decision to delve into this world get the chance to explore the various coffees and learn to distinguish between them.
As a producer of artisanal quality and specialty coffees, we've decided to take an important step toward making coffee more accessible.
This is because we want everyone to be able to experience the variety and quality– and diversity – that exists in this world: different coffees, different roasts, different extraction methods!
WATCH THE VIDEO HERE!
TRY THEM AND TASTE THE DIFFERENCE
There are many different coffee preparation methods (extraction methods), many different ways of processing the coffees and, of course, many different types of coffee(beyond the distinction between Arabica and Robusta, or different source countries). Aren't you curious to find out more?
Are you content with the same old options, or would you like to discover the full range of quality experiences this world has to offer?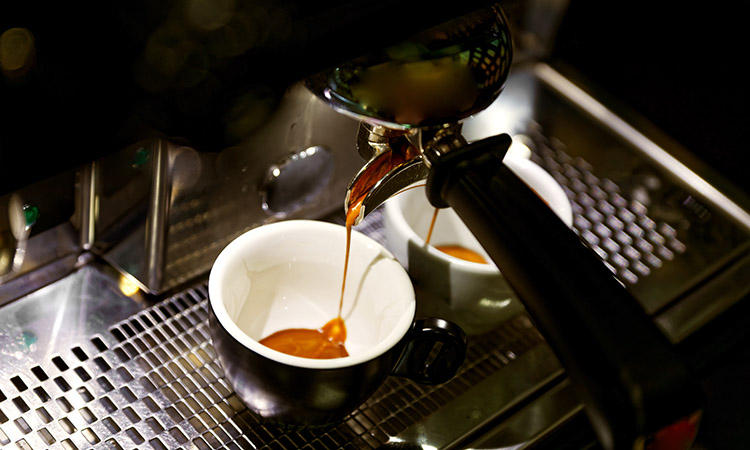 WHAT CAN WE DO FOR YOU?
We've included a handy section on our website to help you learn more about this world, in an accessible way (link).
What's more, you can click here to check out our coffees, browse the individual product pages to find out how each one is produced and which estate it comes from, learn what single-estate coffee means and discover the difference our work method makes.
If you're an industry professional, we've created this section specifically for you (click here). If you're an enthusiast, as well as the previous sections, you might also be
interested in our handy glossary (click here). And then there are the training courses that we're going to start offering over the next few weeks!
Alcuni link che ti possono essere utili:
WHY GO TO ALL THIS EFFORT?
As in many other sectors, industry professionals working with top quality, artisanal products tend to become self-referential, carving out a niche, and complicating things in a way that satisfies their sense of their own knowledge. We've decided to shift the focus from our knowledge and ourselves to our customers. And the first step is to open the doorsof the quality artisanal coffee world to everyone, by making it accessible and fun. Coffee can bring cheer!
CHEER?
Absolutely!
We truly believe that coffee can be something to be enjoyed together, in a carefree way. But it can also be enjoyed at work, at break time or in a quiet moment. Not just something to be gulped down before a cigarette break, or as a quick pick-me-up.
Good coffee can be so much more: it can be enjoyed throughout the day, offer the opportunity to spend quality time with friends, or keep you company while you work. Give it a chance!
READ ABOUT THE EXPERIENCE OF FILTER COFFEE LAB IN PISA
Filter Coffee Lab in Pisa has been working with Le Piantagioni del Caffè since opening in 2013. With devotion and passion, Eleonora and Valentina pass on everything they've learned to their customers. Together, we've built a loyal and enthusiastic community of people who love the coffee, and love discovering it in all its forms.
Watch the video here!