SPECIALTY COFFEE SINCE 1994
We've been roasting specialty and single-estate coffees since 1994. We visit the estates to allow us to capture their unique aromas in every cup, and deliver an inimitable experience to our customers. This approach lets us oversee every step of the supply chain, and personally guarantee the quality of our coffee.
A DIRECT LINK TO THE GROWERS AT THE ESTATES
The vast majority of roasters select their coffees over the phone, with the help of merchants and traders. We do things differently: Prunella, head of green coffee research at Le Piantagioni del Caffè, travels to each producer country to discover the most distinctive, interesting raw coffee beans. These trips give her the opportunity to constantly monitor the evolution of the raw ingredient and build a direct, strong relationship with each producer.
This means we can select their most sensational coffees, and work with them to perfect the raw ingredient at source, so that the coffee beans we receive are best suited to our clients' markets.
This direct relationship, and the associated exchange of information and knowledge, has allowed us to improve our roasting skills and our products, and enabled the producers to finetune their production techniques, while also improving their living conditions.
DAILY TASTING IN OUR LABORATORY
Back at the laboratory, samples of the selected estate coffees are tasted regularly.
This is how our research and development team select and check every single batch of coffee that arrives for roasting, giving us total control and the assurance that our product is always top quality. We are "artisans operating as a small industry": this means we can deliver consistent quality even as the quantities increase, while taking an artisanal approach to the product. Daily tasting of each batch of coffee is a fundamental part of this process.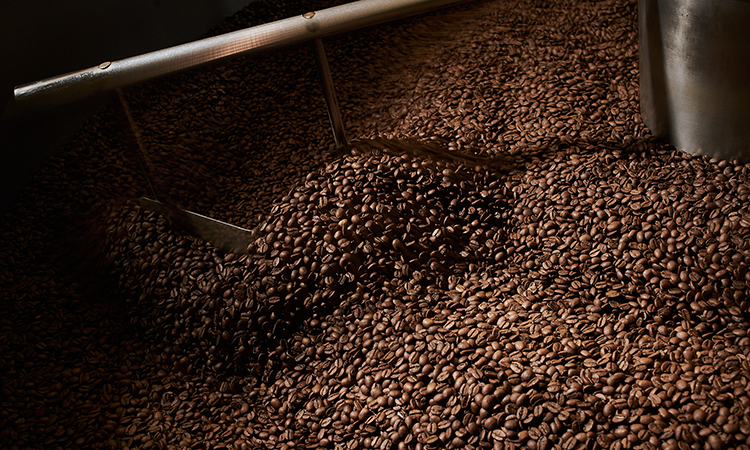 WE ROAST EACH COFFEE INDIVIDUALLY
A dedicated roasting profile is assigned to each coffee, from each estate. This lets us get the most out of the characteristics of each bean, with an eye to the extraction method for which it is intended.
Blends are mixed after roasting, just before packaging. This ensures that the distinctive aromas of our single-estate coffees can be discerned when drinking our blends.
Human input is key to this stage, and to our broader approach: the roasting process is overseen by our highly experienced master roaster.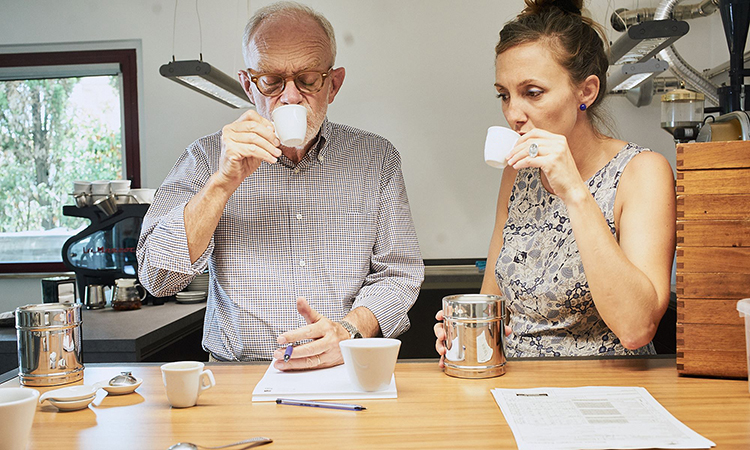 QUALITY CONTROL
We have developed a quality control system for all the coffees we package each day: this involves sampling and laboratory analysis of the colour, physical integrity and result in the cup.
The consistency of our estate coffees has allowed us to establish reference criteria: a coffee will only be sold if it satisfies these criteria.
Quality control is the final step in a process in which 'quality' is our greatest strength, a philosophy and way of working that goes beyond mere words.