Dirompenti
This line features single-estate specialty coffees with exceptionally high scores. Simple and iconic, they make perfect design objects and gifts.
Why Dirompenti?
The Dirompenti coffee line is our way of breaking from the status quo.
It features specialty coffees with exceptionally high scores, but these products are not niche, self-referential, arrogant or boring.
We wanted to make them accessible, in terms of taste and communications style. We wanted them to be design objects. We wanted to let them shine and make them iconic.
They're our way of saying that quality coffee isn't boring: it can be fun, cool, pop, trendy and enjoyable!
COFFEE LIKE YOU'VE NEVER SEEN IT BEFORE
We've selected the most iconic, unique and intriguing single-estate specialty coffees. We've given them an image unlike anything seen before in the coffee world: direct, simple, disruptive, intriguing, dynamic.
We've developed packaging that enhances their value, and we've done it all for you. Inside you'll find a tasting sheet. Fill it out and send it to us: we can compare notes!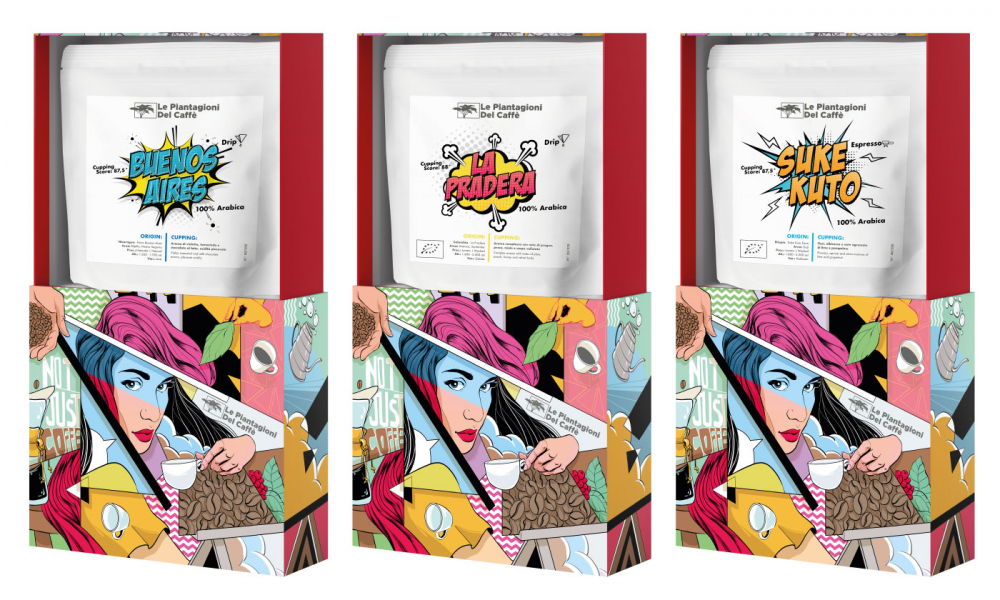 Iconic Coffees That Are Impossible To Forget
The packet does justice to the coffee it contains. We wanted to throw out the rulebook, to turn our backs on unrefined packaging and labels with lots of information that is incomprehensible to most.
If you're an enthusiast or an expert, you'll find plenty to get your teeth into on the back. If you're taking your first steps into the world of quality coffee, let yourself be transported by the evocative image and key information on the front.
Quality, artisanal products don't have to be ugly and complicated. We think they're dynamic, cool, pop!
Why go to all this effort?
We've decided to shift the focus from our knowledge to our customers. And the first step is to open the doors of the specialty coffee world to everyone, by making the products attractive and fun.
We want to draw people in with a disruptive communications style, so that everyone can discover and enjoy this standard of coffee!
How, exactly?
We've included a tasting sheet inside each box of Dirompenti coffee: you can fill it out and send it to us.
We'll give you our feedback, to let us grow together!